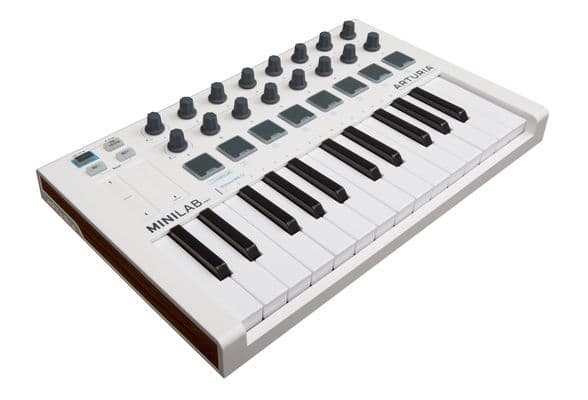 I just learned that Arturia has released a new controller. Musicradar just wrote an article about the updated MiniLab MIDI controller. This is a portable version and called mkII. It is meant for people who have less space or those who prefer to be on the move when they are creating music.
The good old design is a thing of the past. Nowadays it is all about a modern and sleek design. It looks quite impressive even though it has 25 keys, and the 8 pads are lit and 16 knobs. However it has kept some of the old design with the mod wheels and pitch instead of strips.
Included with the new controller you would get a Ableton Live Lite and good software with it. The pricing is currently at around $120 right now.
You can have a closer look at Arturia.com or look at the announcement video: